Electronics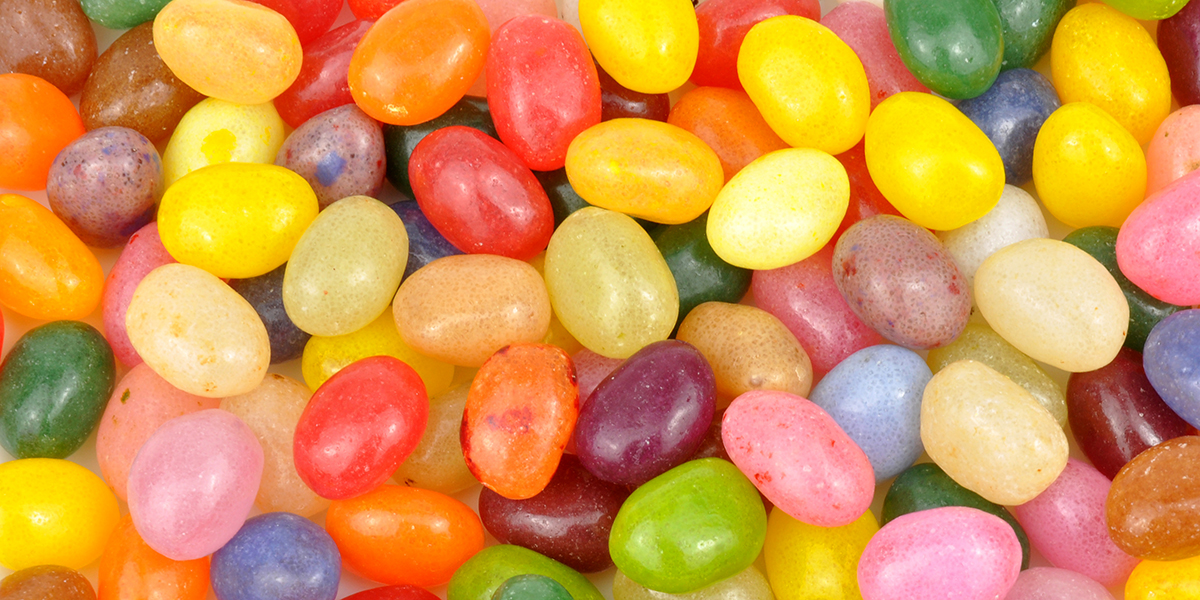 Custom Jelly Beans as a promotional tool?  There was a time when I believed that a consumable give-away wouldn't provide marketing bang for the buck.  That was until I became the lucky recipient of an assortment pack of jelly beans from my hairdresser.
It engaged all of my senses – touch, taste, smell, sight, and sound too – if I shook the bag. 
Even after these jelly beans were long gone, a visit to my hairdresser would remind me of how thoughtful she had been. 
The lasting impression of custom food gifts lasts much longer than I previously thought.
There were other aspects of her gift that added to the experience.  Let's dive into all of this yummy goodness and see how we can effectively utilize Custom Jelly Beans and other food products for your promotional needs.
Personalized Jelly Bean Branding Ideas
Customize your Jelly Beans through Color & Flavor
The gift I received was a thank you during the holidays.  My jelly beans were green, red, and white.  The corresponding flavors were green apple, cinnamon, and French vanilla.  Kind of like an apple pie!
The thing is – food gifts don't need to be limited to holidays!  A thoughtful gift that's unexpected will be greatly appreciated. 
How about picking flavors and colors that match your branding?
Customize Your Jelly Beans through Packaging
The sky is the limit when coming up with creative packaging ideas for your Custom Jelly Bean gifts.  Here's a few ideas.
 Cellophane Bag tied with Colorful Ribbon.
 Zip lock bag with a custom full color label on the front.
 Reusable tin customized with your branding that can be used long after the jelly beans are gone.
 Glass jar etched with your logo filled with jelly beans matching your logo colors.
 Bag of jelly beans packaged with another branded product such as a coffee mug.
 Hand written card – customized of course.  This can go with any of the first five options.
The Keys to Custom Food Gifts:  Quality and Packaging
Customized food gifts (any time of year), show the recipient that thought went into the project.  Customized packaging is a finishing touch showing extra effort.  Think of the difference between a box of chocolates from a Big Box Store as opposed to chocolates in a beautifully branded box with a message of appreciation built right in.  How about custom molded chocolate?  It creates a different and better feeling with the recipient.
Of course the quality of your food gift is important, and often it is possible to take advantage of brand recognition.  Jelly Beans are a prime example.  Jelly Belly's have high perceived value and are absolutely available to customize as previously discussed.  The same is true for a myriad of other food options including chocolate, meats & cheeses, brownies, coffee, tea…. you get the idea.
Custom Food Gift Inspiration!
Do you need twenty gifts or a thousand?
What makes the most sense for your promotional purpose?  Is this a thank you?  Promotion of a new product or service?  Or part of a swag pack for your next virtual meeting or conference? 
Here's a few ideas to get your creative juices (see what I did there? 
) flowing!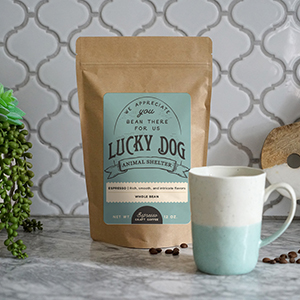 Award winning coffee available in 4 oz and 12 oz bags with a custom label.  Your clients will LOVE this!!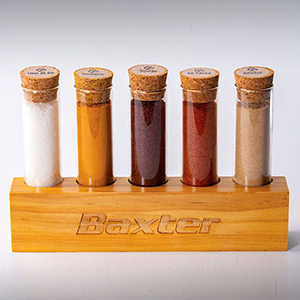 Here's a spicy option for you.  This set includes a laser engraved base and five exotic spices:  Amchur, Aji Panca, Fleur de Sel, Sumac, Turmeric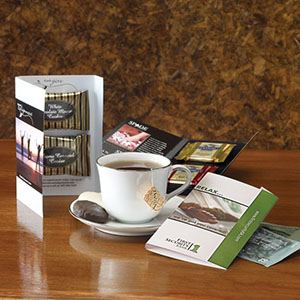 Because not everyone is a coffee drinker.  Here's a great example of combining your message with a quality product!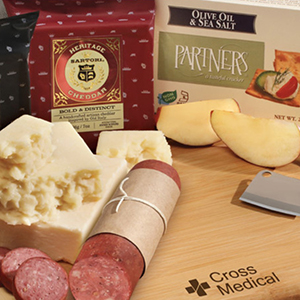 Looking for a savory treat that the whole office can share?  This customized Charcuterie tray of goodies is sure to delight!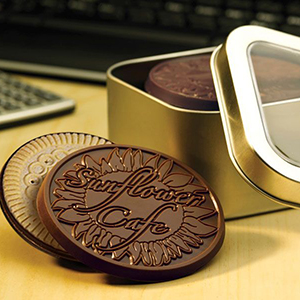 Custom molded milk chocolate or dark chocolate will be a sweet surprise for your clients & colleagues!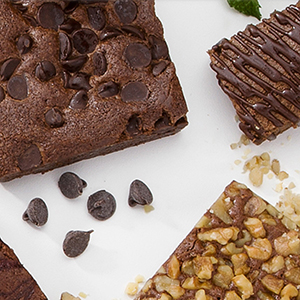 Let Your Clients and Colleagues Know How Much You Appreciate Them!
Food gifts are a great idea when it comes to letting someone know you're thinking about them.  And there are so many ways to do this and add the extra wow factor that conveys your feeling of appreciation. 
Think outside the box, the bag, and the tin.   Creative and delicious is the combo you're looking for!
We Can Help You with Your Custom Jelly Bean (and other food gift) needs!

Executing successful food gift campaigns can be overwhelming.  Here's how we can help. 
Book a call.

We ask you questions to help us better understand the scope of your project, and then create a presentation with a curated list of options to help you achieve your goals.

Review Your Options.

We go through our recommendations together and come up with a final list of options to move forward with.

Place your order.

We organize the details, finalize artwork, and initiate the production of your order.

Sit Back and Relax.

We take care of everything for you and your totally tasty marketing merch is safely delivered to you or your customers.
1525, Inc. is a Full-Service Marketing Merchandise company that empowers you to achieve your goals through the strategic use of marketing merchandise.  Learn more at 1525.co.