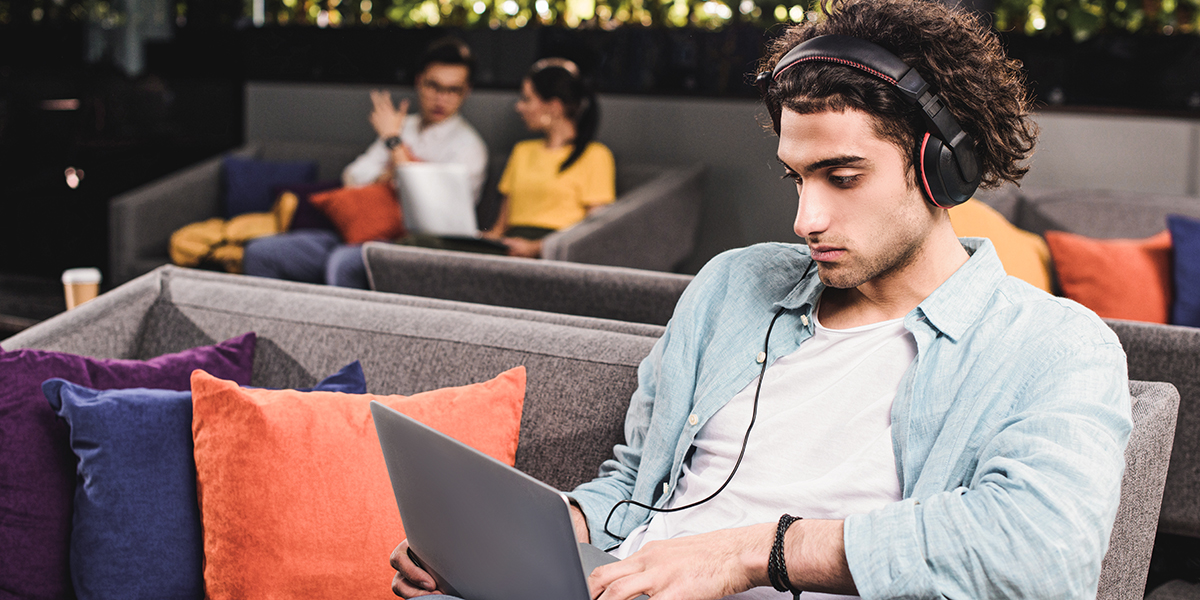 Need a cool marketing merch gift idea?  Whether for work or play, custom headphones high perceived value will help you elevate your brand.
On a zoom call in the middle of your noisy office?  No problem.  Cancel out background noise so you can immerse yourself in the topic at hand.  Need to be "in the zone" for your workout?  Earbuds and the right playlist will make that happen!
I think we can agree custom headphones and earbuds are a great idea, but what are the variables that should be considered when choosing a style for your next marketing campaign?
Types of Custom Headphones
Over-Ear Custom Headphones
These bad boys are big and comfy.  Lots of room for your branding to stand out.  They're great for an office environment as it will be obvious to colleagues when they're in a "do not disturb" or "in the zone" mode.  
These are an excellent choice for open concept offices, and the noise canceling feature will help boost productivity.  They're also a favorite of gamers.
Custom On-Ear Headphones
On-ear headphones may leak sound (both in and out), but they are a better option if you're taking them place to place.  They're also popular with the fitness crowd.  They're more stable than their over-ear counterpart and if earbuds bother your ear canal – this is a great option.
Then there is the cool factor.  That whole vintage-looking hipster vibe will matter to your brand conscious recipients.  
Bone Conduction Headphones
What the heck is bone conduction?  According to webopedia.com – bone conduction uses the natural vibrations of a person's bones such as skull, jaw and cheek bones to hear sound.  This allows the wearer to hear audio content without blocking the ear canal.  Bone conduction technology is used in hearing aids too.
While sound quality is not as good, these have an amazing fit, are great for physical activities, and conducive to the need for situational awareness since your ears stay open.
Yes – these can be branded.
Custom In-Ear Buds
From a functional standpoint, you have two options for ear buds.  The first is in-ear.  This is a great option for noise isolation and sound quality.  As implied by the name, the bud is inside the ear canal.
In-Ear Buds can be customized albeit with a much smaller logo.  They will be appreciated and keep your brand in front of the recipient.
Classic Ear Buds
For those of us with sensitive ear canals, there is the Classic Ear Bud!  This is the old-school style that came with the Walkman or iPod back in the day.
 They don't go in your ear canal but rather hang at the entrance.
They are super portable, very cost effective, and allow for situational awareness.  If you're running downtown – you'll want to hear the traffic around you for safety.
Get Inspired!
Headphones or Ear Buds?  Bluetooth or wired?  What about branding?  Since a picture is worth a thousand words, here are a few examples to show you what is possible.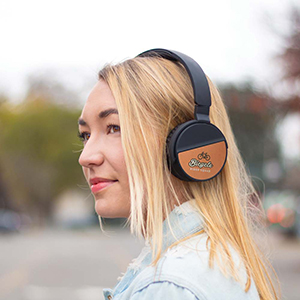 Fun, functional, and easy to brand.  The foldable design has a range of up to 33 feet and 8+ hours of audio playtime.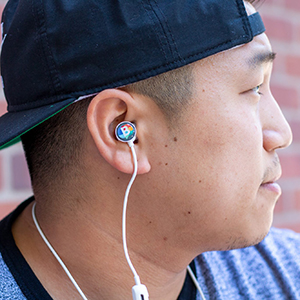 Available in black or white and connected by a single sports performance style cord, these will be buds for life!  

   Full color logo on dome.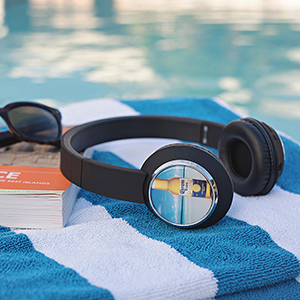 Includes a built-in microphone for integrated call handling.  Rock out without missing out on that important call.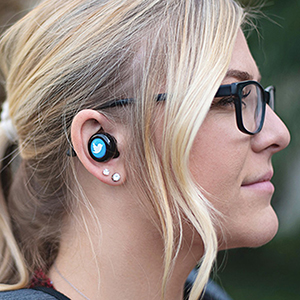 Listen to your favorite jams or call your friends using the built in microphone.  Full digital image on the dome.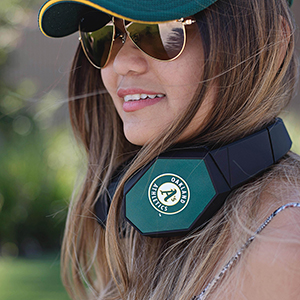 Omni-directional bass, advanced microphone, and high-def stereo sound.  Plus – full color decoration.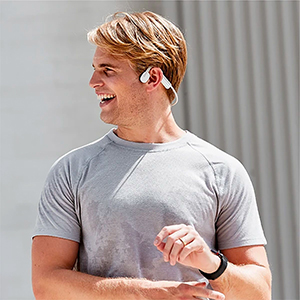 Reward Your Brand Champions with Custom Headphones and Earbuds
It's pretty slick that many of the options for custom headphones and earbuds allow for full color digital images.  This gives you lots of room to get creative!  There is also a wide range of price points so keeping on budget won't be a problem.
Let Us Help with Your Custom Headphone & Earbud Needs!
Executing Technology Product campaigns can be overwhelming.  Here's how we can help. 
Book a call.

We ask you questions to help us better understand the scope of your project, and then create a presentation with a curated list of options to help you achieve your goals.

Review Your Options.

We go through our recommendations together and come up with a final list of options to move forward with.

Place your order.

We organize the details, finalize artwork, and initiate the production of your order.

Sit Back and Relax.

We take care of everything for you and your totally cool marketing merch is safely delivered to you or your customers.
1525, Inc. is a Full-Service Marketing Merchandise company that empowers you to achieve your goals through the strategic use of marketing merchandise.  Learn more at 1525.co.