Custom Coffee, Chocolate, Mints & More
Delicious Way to Spread Your Brand Branded Chocolate, Coffee, Tea, & Candy
Set the Table for More Sales!
You shouldn't have to be a product expert to execute a campaign that meets your business goals.  Nor should you have to waste precious time browsing through thousands of products to find the perfect solution.  We happily curate promotional edible options based on your needs, budget and individual brand identity.  We're passionate about helping businesses find the right promotional food and beverage products.  A tasty treat sure to leave a great impression! 
With decades of experience, we know exactly what's needed to execute a successful food product campaign, and we're ready to go the extra mile so you don't have to.  We will oversee and manage each step of the process from strategy to delivery to ensure your custom food program is executed to perfection.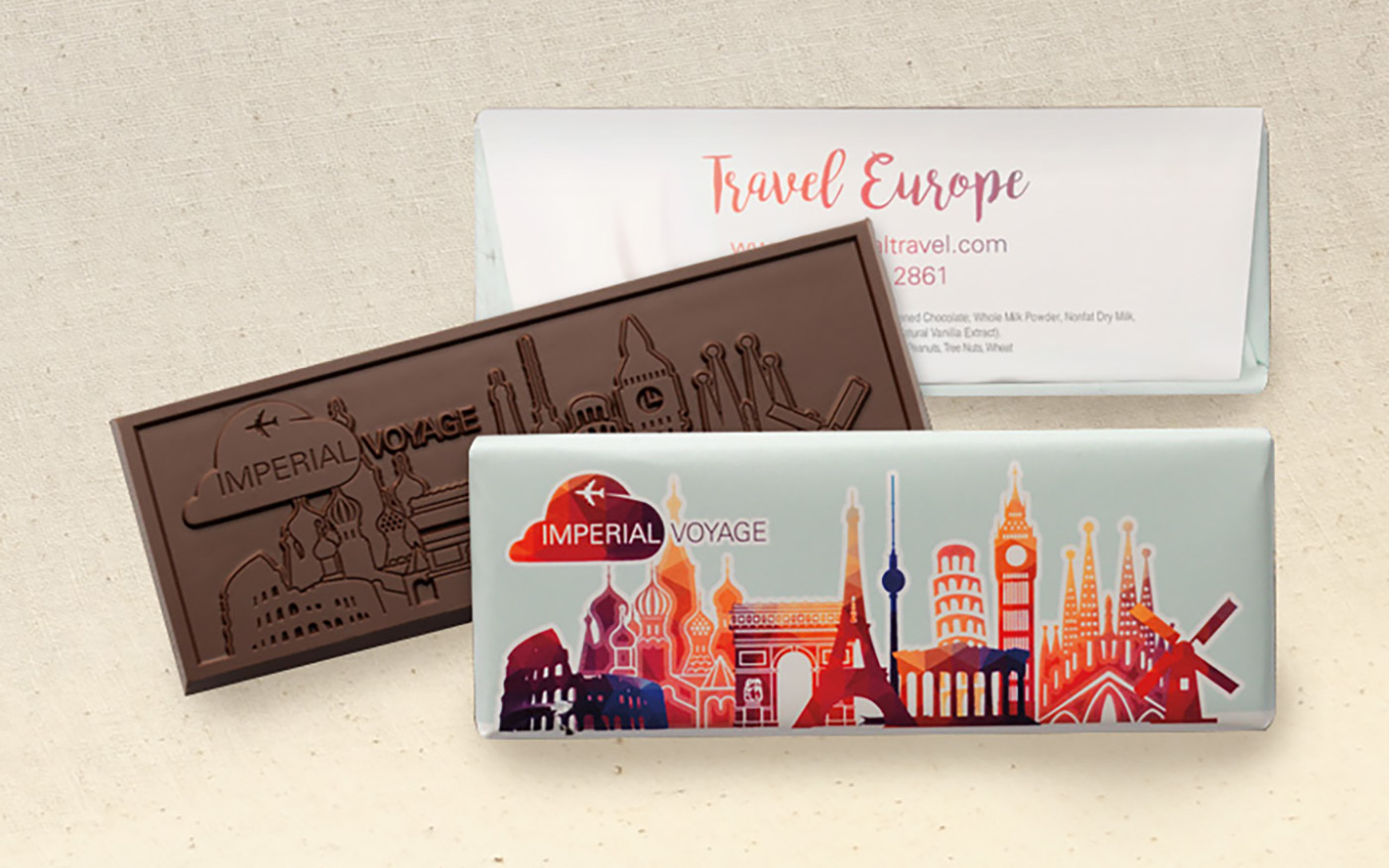 Custom Branded Chocolate Bars
Chocolate!  The Versatile, Luxurious, & Flavorful Gift for Any Occasion.
Custom molded chocolate.  It doesn't get any better than this!  The recipients of this confectioner's delight will know without a doubt that this is fresh.  And they'll see you went the extra mile with branding and messaging.
Custom wrappers add another nice touch to this decadent gift.  From small bars to completely custom gift boxes, we can help you with your custom chocolate projects.  #yummyinyourtummy
Dark Chocolate
Milk Chocolate
Assortment Packs
Truffles
Chocolate Covered Nuts
Bars
Coins
Gift Boxes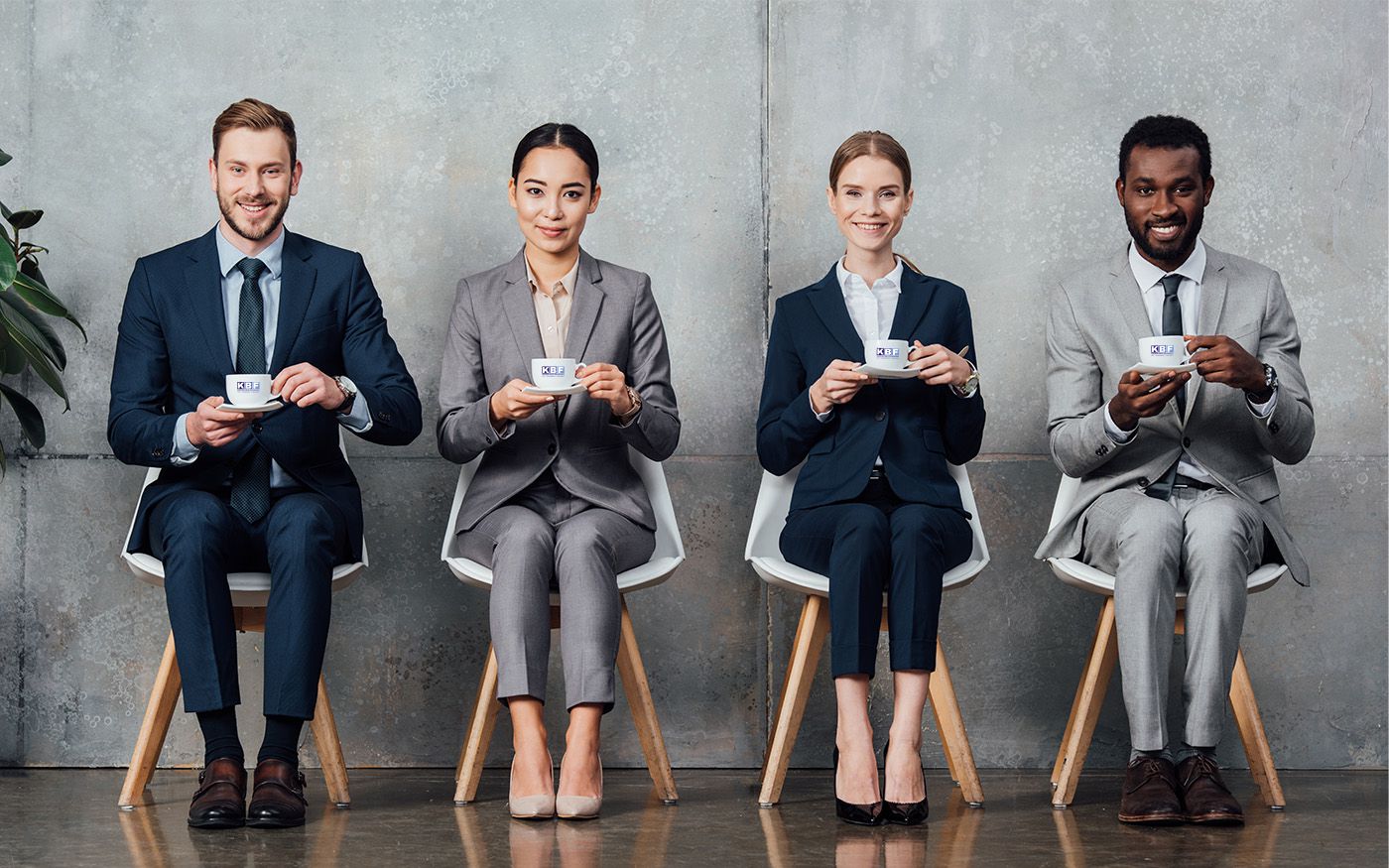 Alone or Paired with Your Custom Tumblers or Mugs, Coffee & Tea are Sure to Delight!
Single serve or bulk packed coffee and tea are an excellent addition to an employee onboarding or customer appreciation kit.
We can help you make the recipients of these soothing beverages feel appreciated as they pour another cup.
Single Serve Coffee Pods
Gourmet Blends
Coffee Pod Assortment Packs
Custom Tin Tea Assortment
Health & Wellness Teas
Other Tea & Coffee Accessories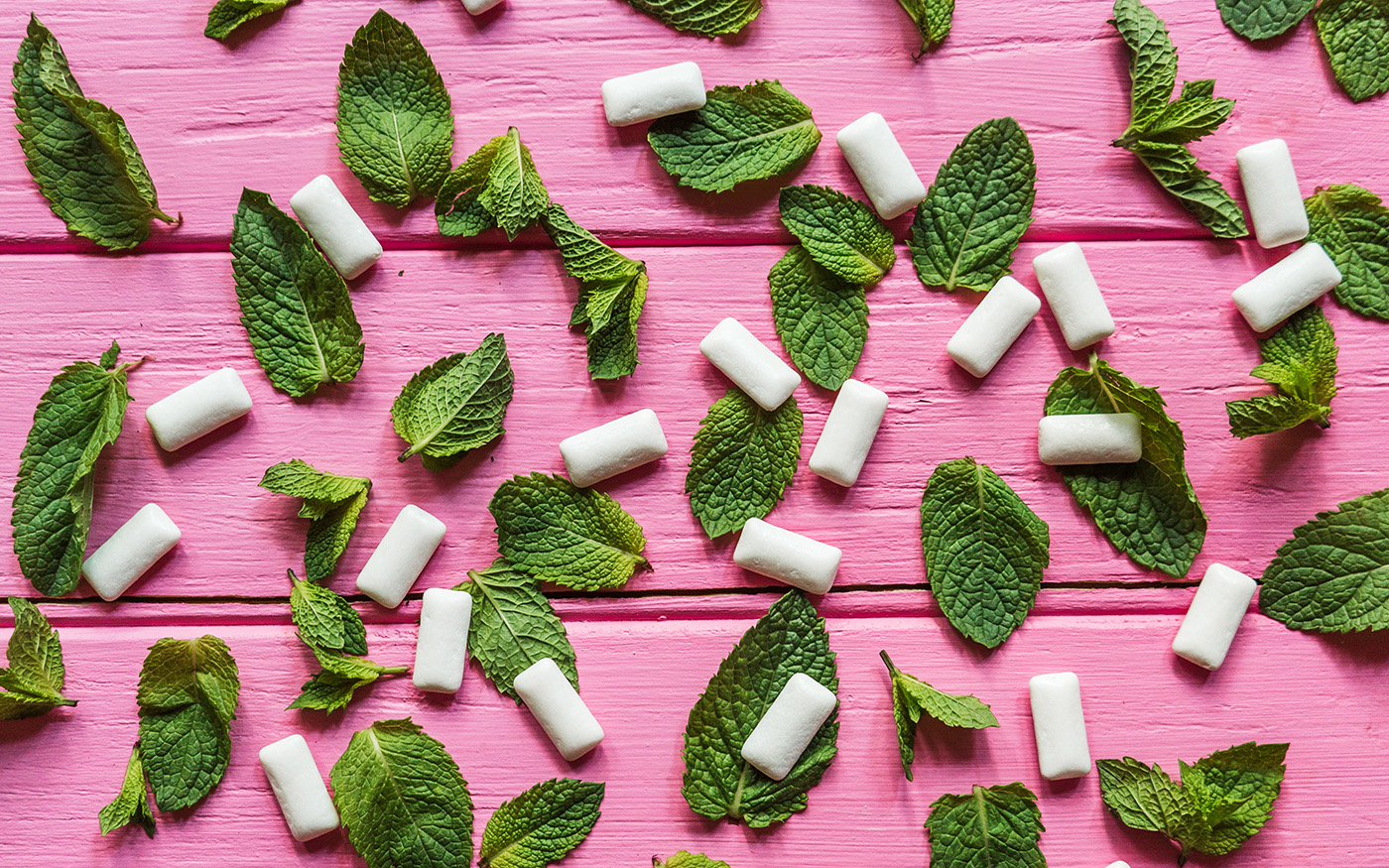 Custom Personalized Mints
Freshen up Your Campaigns with a Minty Fresh Promo!
The handy candy that fits in a purse or backpack, it's the packaging that will provide the promo punch you're looking for.
Custom wrappers are a great start.  But if you're looking for a longer term benefit, a custom tin is just the ticket!  Reusable long after the mints are gone, a custom tin will keep your brand alive.
More Promotional Food & Beverage Options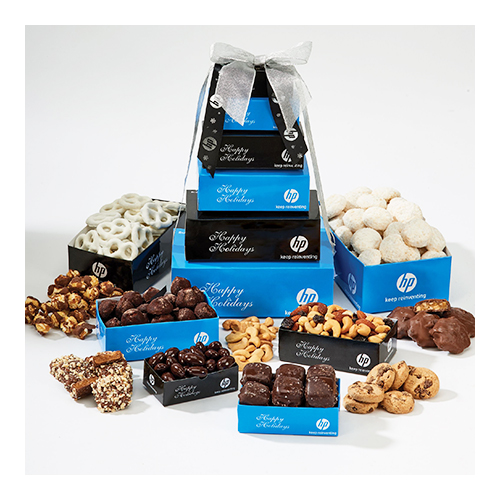 Candy Bags, Baskets & Boxes
Looking for a wow factor for the whole office?  Custom gift sets will get you noticed!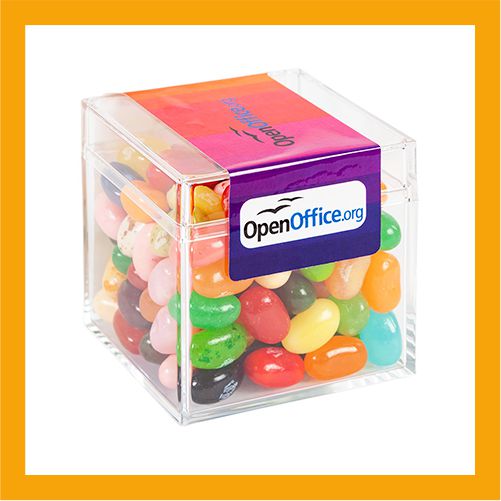 Jelly Beans
Yummy jelly beans will keep you top of mind.  Custom packaging insures your message is received.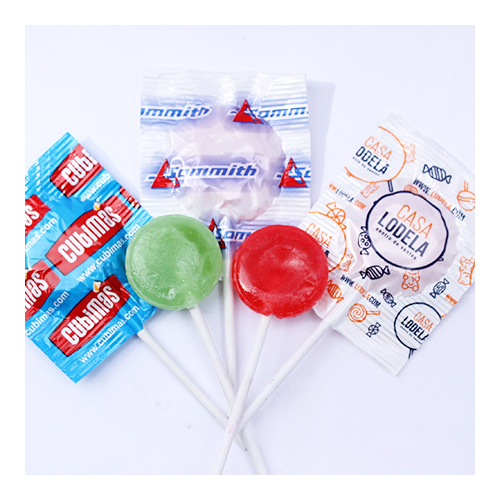 Lollipops
Custom lollipops are perfect for that quick thank you.  Fill that bowl and keep them coming back for more!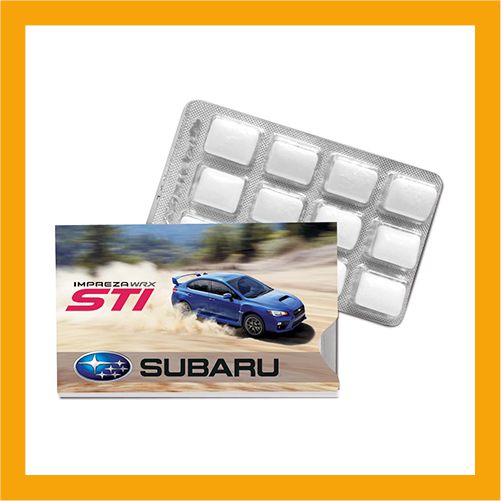 Gum
In beautifully custom branded packaging, gum lets your clients know you are thinking of them.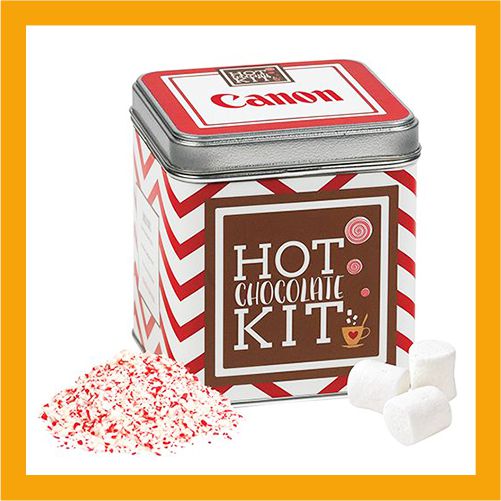 Hot Cocoa
Hot cocoa in a custom tin is another yummy in your tummy gift option.  Pairs nicely with a custom mug.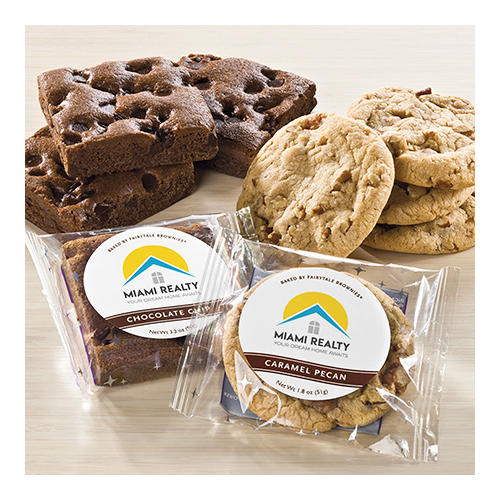 Cookies & Brownies
Here's a sweet way to level up your meetings & presentations.  Custom wrapped cookies and brownies are always a hit!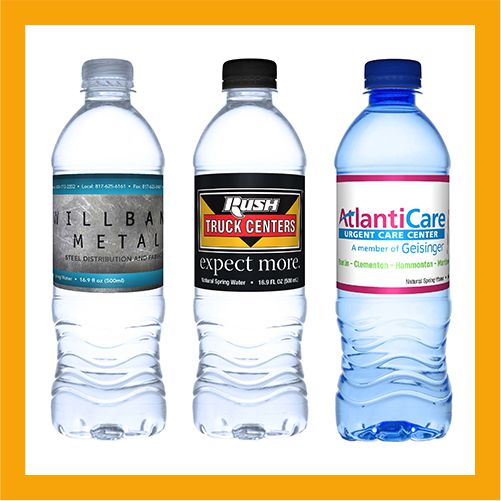 Water Bottle Labels
For those events where a reusable water bottle isn't possible, here is an option to keep you brand out front.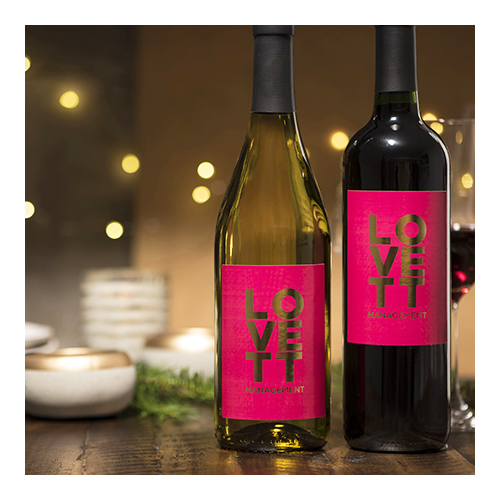 More Food & Beverage
Clickable links below for more tasty food and beverage ideas.
Eat Up the Increased Brand Visibility!
Go From Vision to Successful Order in 4 Easy Steps

Book a Call
We'll get to know your project and help narrow down your options from a million to a small handful.

Review Your Options
We'll walk you through our recommendations and come up with a final list of stellar products to move forward with.

Place Your Order
We'll organize all logistics, finalize artwork, and oversee production of your promotional products.

Sit Back and Relax
We'll take care of everything to ensure a timely and stress-free delivery!
More Promotional Food & Beverage Products
Looking for inspiration?  Check out these links!  Of course, a quick call to your 1525 rep works too.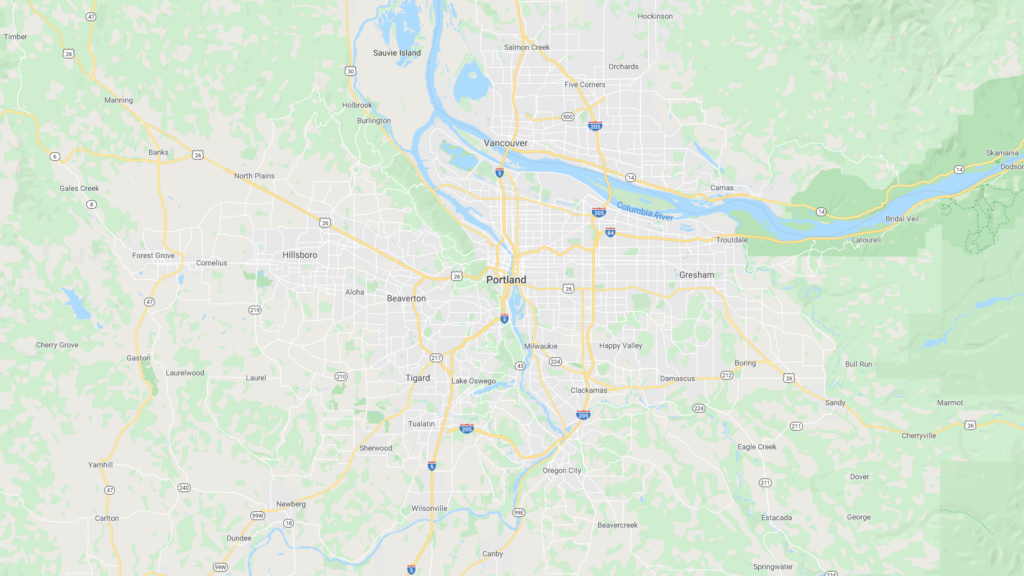 Though we have clients all over the United States, we're particularly proud to serve our local Oregon communities. We love helping other local businesses and neighbors thrive! These local communities include but are not limited to:
Portland, OR
Hillsboro, OR
Beaverton, OR
Tigard, OR
Newberg, OR
Vancouver, WA
Camas, WA
Washougal WA