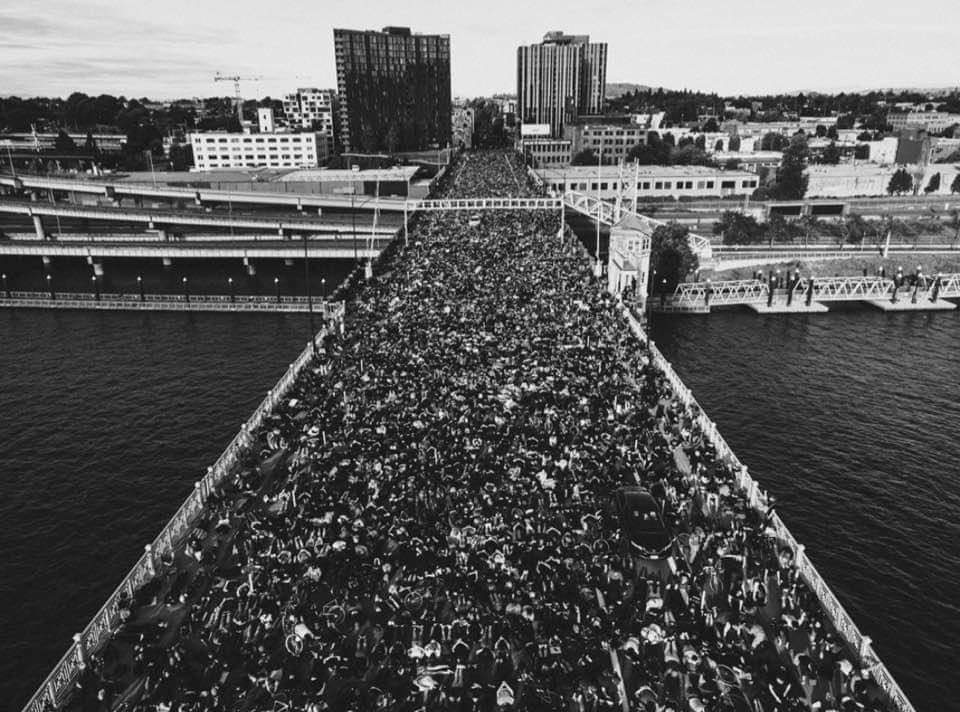 Racism sucks.  Misogyny sucks.  Homophobia sucks.  Stereotyping sucks.  Scapegoating sucks.  Gaslighting sucks.  Power at the expense of others sucks.  HATE SUCKS.
Eloquent words elude me as I witness what is happening now, and all that has preceded these horrific current events.  I'm dumbfounded that this is STILL the world we live in.  Progress has been too damn slow!  And that's not ok when people are dying and having their lives and livelihoods threatened ALL THE TIME.
I'm in my late fifties and was a little too young to understand the civil rights movement as a child.  But as an immigrant from The Netherlands, I did have parents who lived in some of the most heavily bombed areas of the country during World War 2, and a grandfather who was a part of the Dutch underground smuggling Jews to safety.  We had family friends with numbers branded on their arms.
Persecution of a race was not a foreign concept.
Although I've always understood that racism runs rampant in this country too, I didn't fully grasp the magnitude.  Maybe pondering such atrocities made me uncomfortable.  Maybe I thought MY not being racist was enough.  I'm going to be transparent and confess to a little bit of fear, and a whole lot of overwhelm.  A "what can I possibly do to help" feeling.
I love inspiring quotes and have had these written down for my personal motivation for quite some time.
"Injustice anywhere is a threat to justice everywhere.  We are caught in an inescapable network of mutuality, tied in a single garment of destiny. Whatever affects one directly, affects all indirectly."   ~ Dr. Martin Luther King, Jr.
"Do the best you can until you know better.  Then when you know better, do better."   ~ Maya Angelou
My feeling of overwhelm started in 2016 and resulted in our own #domoregood movement.  It is based on the following quote:
"Start where you are.  Use what you have.  Do what you can."  ~  Arthur Ashe
This is the key for every person who believes they can't make a difference.
Start where you are.
Don't worry about what you didn't do before – that can't be changed.  Think about today and tomorrow, and the next day.
Use what you have.
Have a big social media following?  Speak up!
Have some poster board and sharpie markers?  Make a sign and join a peaceful protest.
Looking for a worthy cause to donate to?  Well this one is pretty darned important because – you know… "injustice anywhere is a threat to justice EVERYWHERE"!!
Do what you can.
Not sure how you can help?  The internet is your friend.  In fact, I've read several good blog posts with resources that may help.  Here are a few:
From Cascadia Behavioral Health Care:  How to Support Our Black Community and Promote Anti-Racist Efforts
Learn about Anti-Racism Groups, Pushing for Political and Policy Change, Learn About Your Own Biases, Educate Yourselves, and Support Black Owned Businesses.
From Benefit Corporations for Good:  Champions for Social Justice
Not only will you learn about how others are aiding the cause, but you can also learn about a business model committed to the triple bottom line of People, Planet, and Profit.
#BlackLivesMatter was founded in 2013 in response to the acquittal of Trayvon Martin's murderer.  Black Lives Matter Foundation, Inc is a global organization in the US, UK, and Canada, whose mission is to eradicate white supremacy and build local power to intervene in violence inflicted on Black communities by the state and vigilantes.
Tigard-Tualatin School District Anti-Racist Resources
Includes both Family and Student resources.
I'd also like to give credit for the amazing Portland Burnside Bridge Protest Photo.  This is about ten blocks from where I live.  I saw it first on facebook and was deeply moved by it.  The photographer, Andrew Wallner is donating sales from his work to BLM causes.
As an individual I will continue to educate myself, speak up when I should, and support People of Color within my community.  As a business, we are a Certified Benefit Corporation, so respect for all people is a directive and built into our manifesto.  We'll be evaluating additional ways to support this important cause.
Kindness.  Empathy.  Compassion.  Hope.  Love.  Let's replace all the ugly words with these.