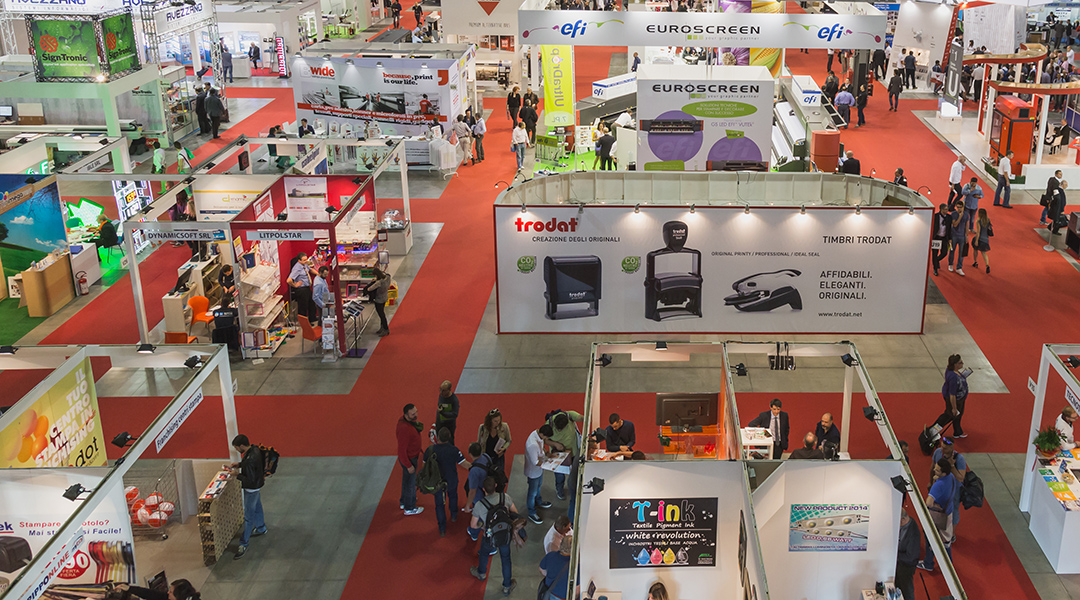 People LOVE free stuff!  The question is, how do you create a win-win situation when you give away items at a trade show?  After all, you are looking for some sort of return on your investment. Right?? 🙂
If you read our last blog post, you understand that it's important to plan.  Understanding what you are trying to accomplish at the show and making sure your decisions are consistent with those goals is an important first step.  Once you're past the big picture, it's time to get to the nitty-gritty and choose promotional items that will get the job done. 
You should have these two goals in mind when choosing your tradeshow promotional items.
They should help bring traffic to your booth.

Once your prospect takes it home, they should serve as a reminder of what you have to offer, and how to contact you.
Now that we have that clarified, here are variables to consider when selecting promotional products. 
Budget
Think about what you have to spend per item.  Keep in mind the quality for the price point you are trying to hit.  If you have $2.00 per item to spend, get the highest quality product for the money rather than a cheap version of a higher end item.
Function/Aesthetics
Get something that won't be thrown away after the show.  It would be very disappointing to leave the show and find your give-away item in the trash!  Ask yourself this questions.  Would YOU keep the item?  Maybe touch bases with a few existing customers for feedback.
Identifier
Make sure your company name and contact information is on your promo item.  If you can include your logo or tagline, that's great!  If not, then as a minimum you will need your company name and a phone number or web address.  Present your information in a pleasing way.  Remember, you want your prospect to keep it.
Premium Items
It may make sense to have two levels of give -way items available. If you pick a more expensive "premium" product, only give it to your qualified prospects. You can ask the prospect, "Would you be interested in our product/service? I just need to ask you a few questions." If the prospect turns out to be "not qualified", thank them for their time and give them a pen or other low-cost item. They'll leave with a practical gift, and may perhaps refer you to a friend.  If the prospect IS qualified – then the premium product can help you stand out, and make a better connection with that person.
Good luck at your next tradeshow!!!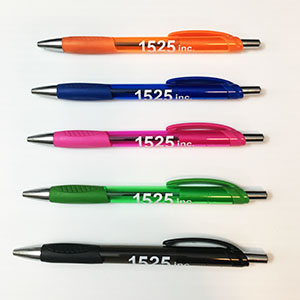 General Give-away item
This was our give-away at the OAME Tradeshow last year.  It's a low cost but good quality product with our company name, phone number, and web address on it.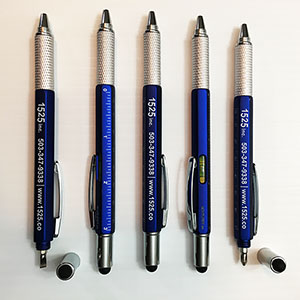 Premium  Give Away Item
This pen was our "premium" item.  The show's focus was the construction industry, so the level, rulers, phillips and flat head screw driver features were a huge hit.  People came searching for our booth after seeing other attendees with this pen!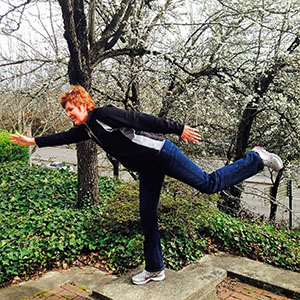 Knowledge is Power!
I hope you found this information useful.  Once again, thanks for stopping by!  🙂