Team Outfitting
Anyone recognize #25 in this photo?
We've been the player, the coach, and the club director and this is what we know.
Outfitting your players should be an efficient process, and not a major headache. Players want their stuff – they want it to fit, and they want it to look good!
Coaches want all of that PLUS they don't want the process of outfitting the team to take time away from coaching. Club directors want happy players and happy coaches, and a quality product at a fair price. AND…everyone wants it ON TIME, before the season starts!
We're VERY strong in the area of team outfitting and can make recommendations that not only make the process easier for you, but may also keep you legal. For example, different sports have different numbering criteria, from the legal size and placement of jersey numbers, to the actual numbers that are legal for that sport.
Complete Team Outfitting
Uniforms:   We have access to uniforms for any sport imaginable.  Soccer, Volleyball, Basketball, Football, Baseball, Rugby, Lacrosse – you get the idea.  Whether outfitting your recreational league volleyball team, a high school basketball program, or an entire youth soccer league – we have the resources to meet your needs. 
Warm Ups:  If you're looking for shooting shirts, warm up suits, or any other accessory item beyond the uniform worn while competing – we can help. 
Bags & Backpacks:  The package isn't complete without something to store your gear in.  And we can do this without breaking the budget. 
Coaches Gear:  Now that you've got your players taken care of, don't forget about the coaching staff.  We can get you anything from polo shirts, to warm ups, to hats – with both men's and women's styles available.
Spirit Wear:  Players. Check.  Coaches. Check.  What about your fans?  Spirit Wear is not only fun, but also potentially a good fundraiser.  Your program may even be a good candidate for a Web Store.
Uniform Decoration
Typically, the three components of uniform decoration include a logo, a number, and a player name.  Processes for achieving these things includes:
Custom Screen Printing:   This is a common option for jerseys, particularly for the logo.  Numbers and names can be screen printed as well.  This is cost effective for initial orders, but not as effective for fill-in orders.  You'll want to be sure to order an extra or two for blood jerseys. 
Custom Embroidery:  This is a nice option for warm ups, bags, back packs, and coaches gear.  Not only does it look very high end, it is also easy to fill in as embroidery does not incur reset up charges.  It lends itself to small runs if needed.  Another cool embroidery application is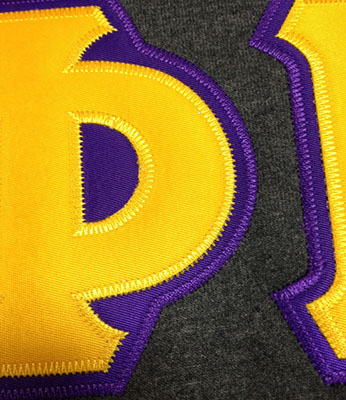 Tackle Twill Embroidery:  Sometimes this process is referred to as appliqué emroidery. Fabric cut-outs are stitched to a garment with embroidery thread. Usually, twill fabric is used for the fabric cut-outs.  Hence the name.  You can see tackle twill in action in the photo to the left. The purple and gold fabric cut-outs are stitched onto the gray sweatshirt with zig-zag stitch embroidery.  We've used this process on jerseys, hoodies, and warm up jackets – including tackle twill numbers. 
Vinyl Heat Transfers:  Vinyl heat transfers have come a long way baby!  They're great for simple one and two color logos.  Fill-ins are easier to produce too.  The only potentially limiting factor is vinyl color selection, but the typical school colors are standard.
Screen Printed Heat Transfers:  Screen printed transfers are printed onto transfer paper and applied with a heat press.  This might be a good option for logos that are too complex for vinyl transfers in terms of cutting detail, and/or they are multicolor making screen printing costly .  We'll evaluate your specific situation and advise you as to which options make the best sense for you.
Sublimation:  Sublimation is one of the newer processes for uniform decoration.  It allows the logo, numbers, and personalization – along with any other pattern – to be applied to the jersey in one process.  The dye sublimates into the fabric keeping the garment very light weight.
Personalization:  Player names can be produced with any of the processes mentioned above, with vinyl being one of the more common methods on jerseys, and embroidery on items such as bags, and warm-ups.
Numbering:  Numbers can also be produced with all of these processes.  In addition to jerseys, you might think about numbering warm up shirts, or any other items that aren't personalized with a name.  Have you ever had to sort the pile of warm up shirts at the end of a bench after a game?  You know what I'm talking about then.
Logo Design:  Do you have a new program?  If you haven't established a logo yet, we can help with that as well.
Other Services
Sizing Samples:  We can provide sizing samples, to help insure that your players order what they need. 
Paperwork Assistance:  We are happy to provide forms for players to fill out with uniform and numbering information.  This documentation will help us to compile the orders accurately. 
On Site Sizing Assistance:  In the case of larger leagues such as volleyball clubs, we can also come on site on your uniform sizing day and facilitate the process.
We have years of experience with team outfitting and understand just how important it is to do it right the first time.  Give us the parameters of what you're looking for and we'll come up with great options to fit your budget.
Frequently Asked Questions
Can you logo and number customer supplied uniforms?
Yes!  We are happy to provide a quote to logo and number customer supplied uniforms, and other items.
Can we combine styles and colors to achieve a quantity price break?
Yes!  Jerseys can be combined assuming they are getting the same logo.  Ink color changes are an additional $8.00 per color change.  Let's say each player gets a short sleeve t-shirt, a long sleeve t-shirt, and a hoodie with the same logo as the jersey.  They would all be priced based on the total quantity.  Similarly, if you have warm up jackets and polo shirts all getting the same logo – they will be combined for quantity pricing as well.
How do you keep big orders organized?
Typically we provide a form for each player to fill out.  We create our master spreadsheet from these.  Then, in the event of a discrepancy, we can go back to the original document.  We can also provide sizing samples to insure that the players choose the right sizes to begin with.
Do you handle Spirit Wear?
Yes!  This can be handled one of two ways.  We can prepare an order form and those can be batched and produced.  You collect the money, and you pay the bill.  Or – we can set up a Web Store for your club (if club size warrants).  This allows families to place their orders online and pay via credit card.  As the club director, you wouldn't have to worry about placing orders or collecting money.  We would still batch for production, and orders would be individually packaged, and sorted by team for easy distribution.  If you choose, your store can also be set up as a fundraiser, kicking back a percentage to your organization.
What can I expect when I receive my order?
You can expect an order that is packaged by player and boxed by team.  Our goal is to make distribution as easy for you as possible!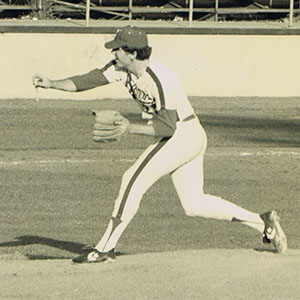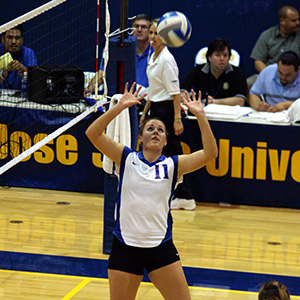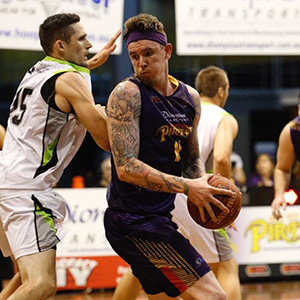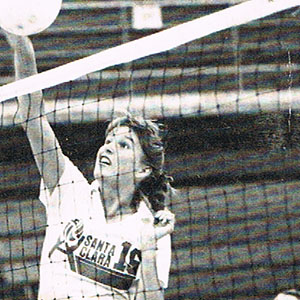 "Selling is communication.  True selling is caring, listening, solving problems, and serving your fellow human being."     ~Zig Ziglar