Astreea – The Pedal Hand Sanitizer Dispenser
A Sleek, Durable, and Hands Free Hand Sanitizer Dispenser 
Any hand sanitizer dispenser should be incredibly simple and easy to use.  Like ours.
Developed in a European aerospace factory, the Astreea pedal hand sanitizer dispenser meets the highest engineering and quality standards.  Made entirely from medical grade stainless steel, this hands-free, fully mechanical, and weather resistant dispenser is the perfect solution for any public space.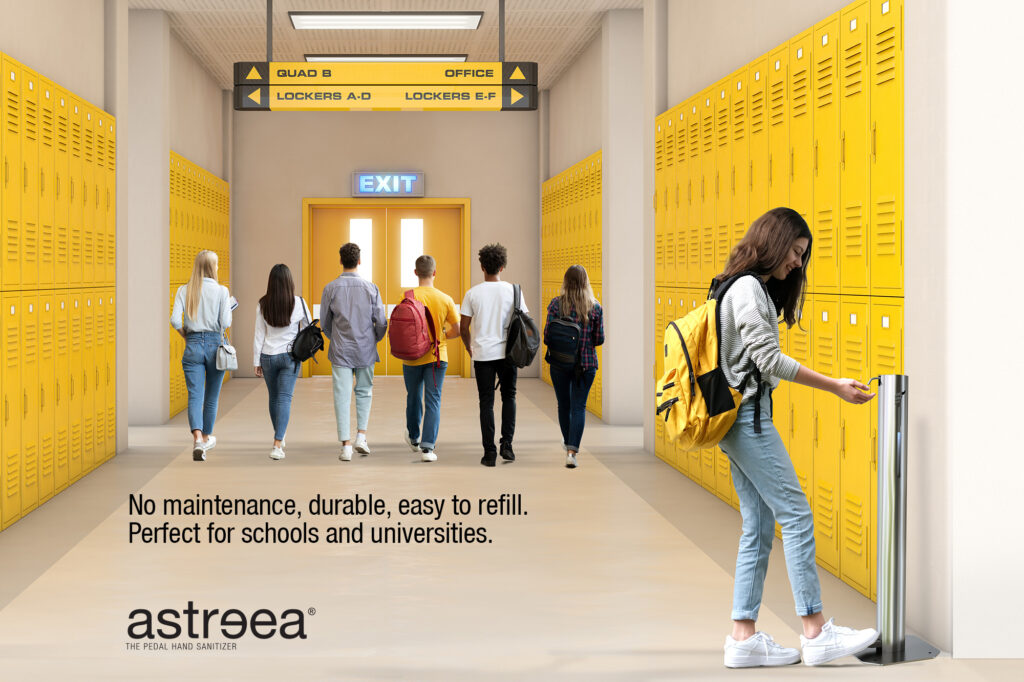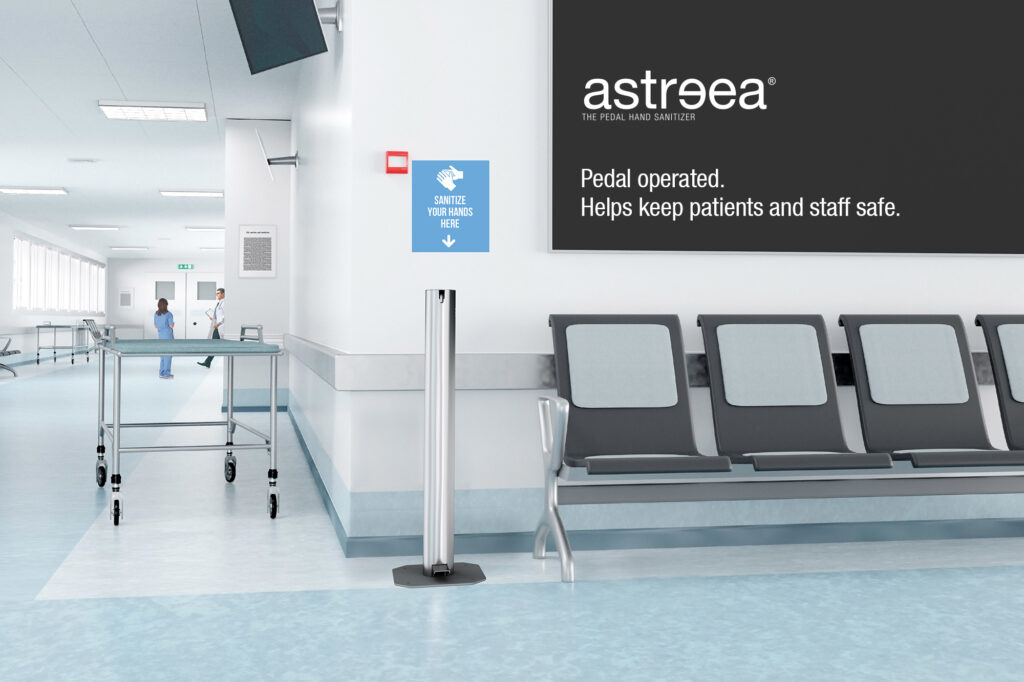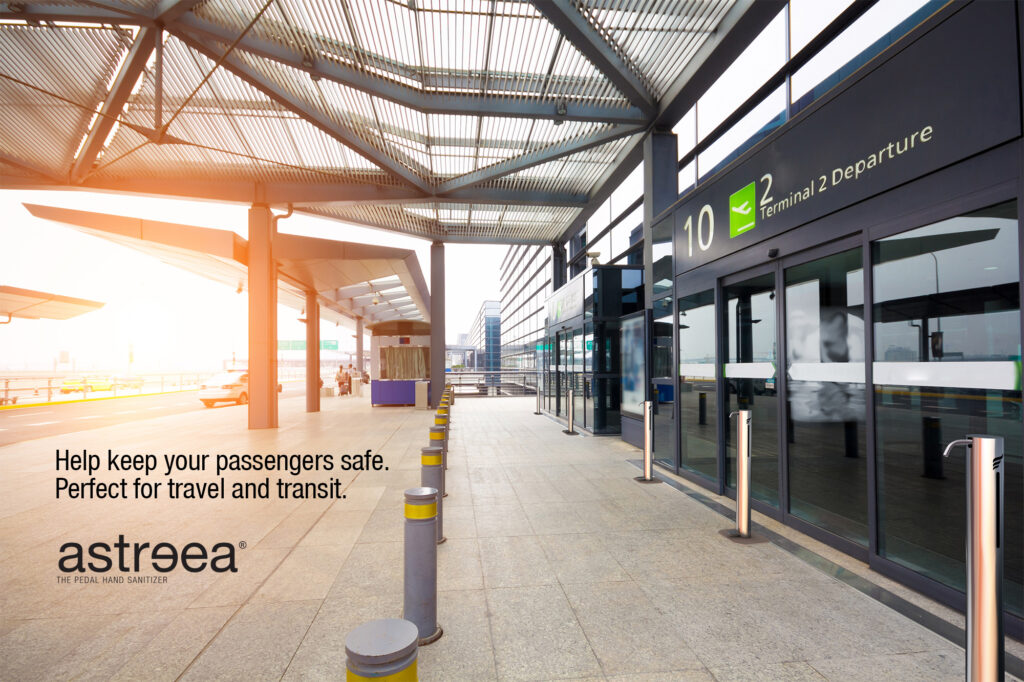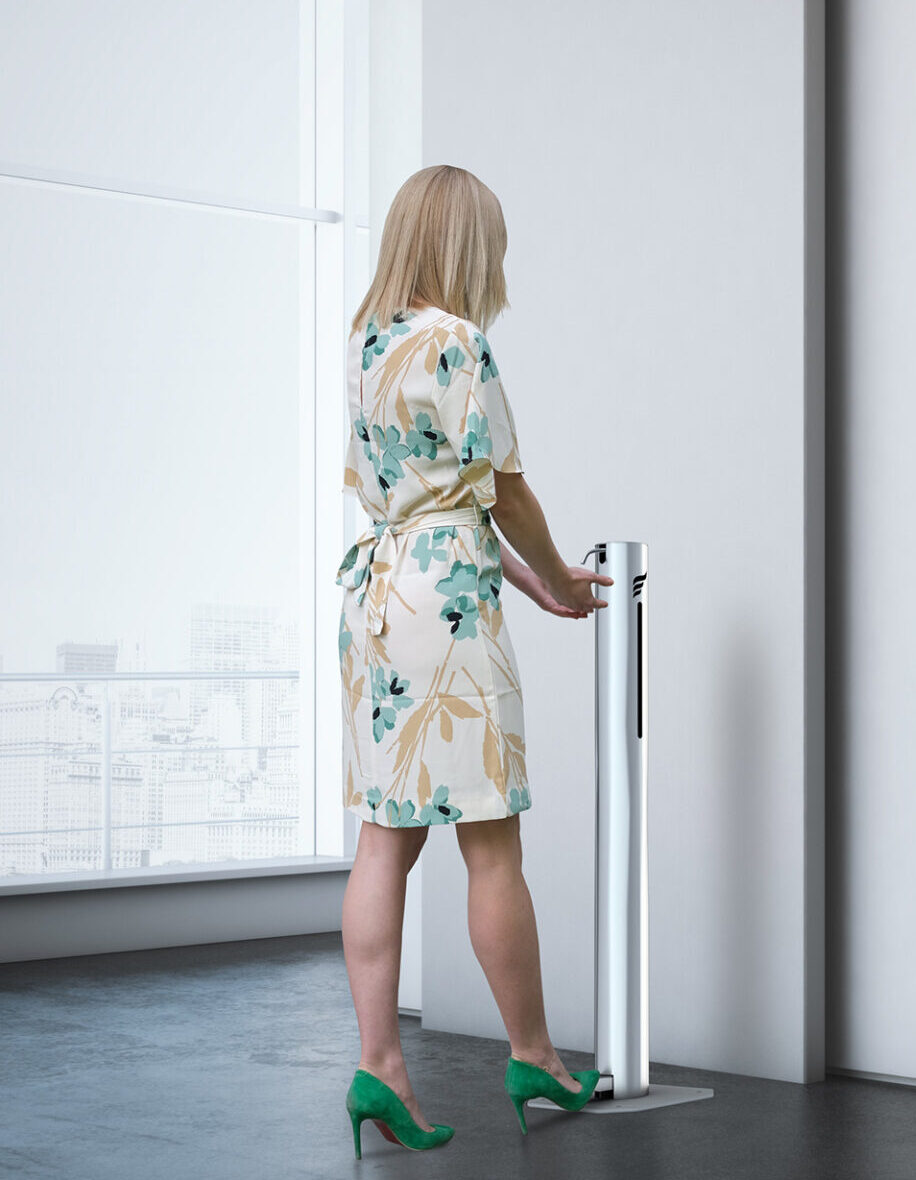 Astreea Features
Pedal Operated:  Reduce cross-contamination
Universal:  Fill the one liter, two liter, or five liter bottle with your preferred gel or liquid hand sanitizer product.
Easy to Refill:  Just remove the anti-theft screws and lift the top plate.
Reservoir Window:  Quickly check hand sanitizer level.
Entirely Made of Medical Grade Stainless Steel:  Weather and age resistant.  Rust-free.
Welded Construction:  No assembly or installation required.  You have the option to bolt to the ground in high traffic areas.
Perfect Anywhere!  Ideal for retail, hotels, restaurants, banks, office buildings, healthcare facilities, airports, schools, transit stations, gyms, or any public area.
LIFETIME WARRANTY!
Contact us for more information at:
503-347-9338  or 
Schedule a time to see our company's Astreea model. 🙂
Astreea Options – Find the right fit for your needs!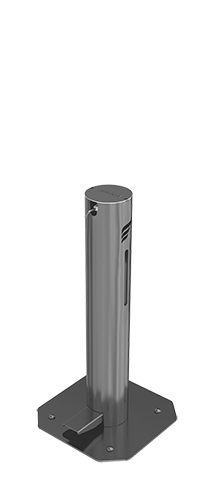 Astreea XS
Capacity:  1 Liter
Radius:  4.1 in
Height:  23.2″
Price:  $279.00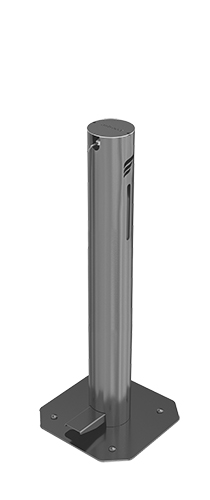 Astreea SM
Capacity:  1 Liter
Radius:  4.1 in
Height:  29.2″
Price:  $319.00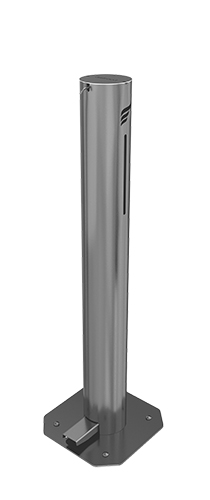 Astreea MD
Capacity:  1 Liter
Radius:  4.1 in
Height:  38.9″
Price:  $369.00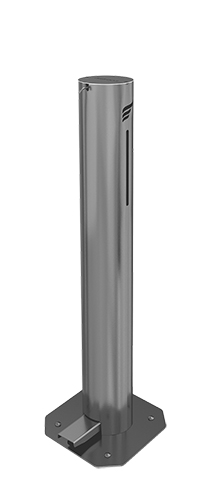 Astreea LG
Capacity:  2 Liter
Radius:  4.9 in
Height:  38.9″
Price:  $409.00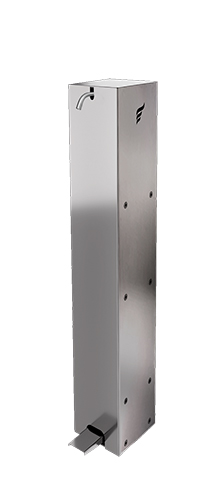 Astreea XXL
Capacity:  5 Liter
7.8″ x 7.8″
Height:  38.9″
Price:  $699.00
Prices do not include shipping.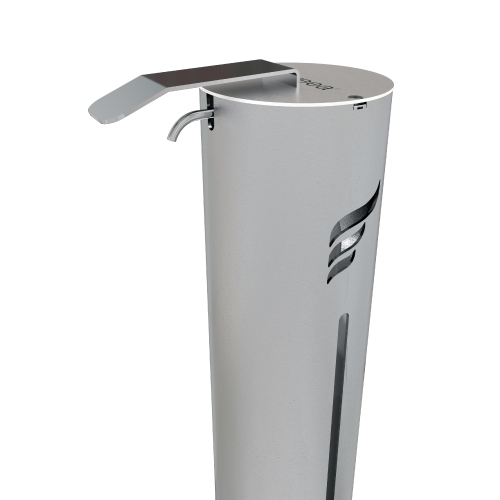 Astreea Duo
Price:  $35.00
This optional accessory meets the ADA requirements for reach, pressure, and one-handed access.  Simply replace the top plate with this attachment including the hand pump mechanism.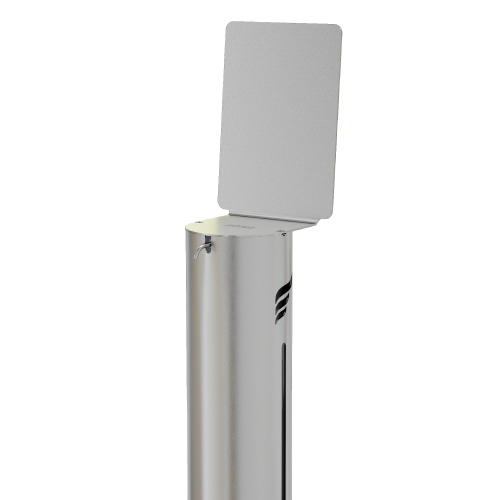 Astreea Sign
Price:  $35.00
Astreea Sign offers a quick and easy way to explain how to use Astreea. This attachment replaces the top plate of the Astreea unit, to allow the display of an A5 sized sign.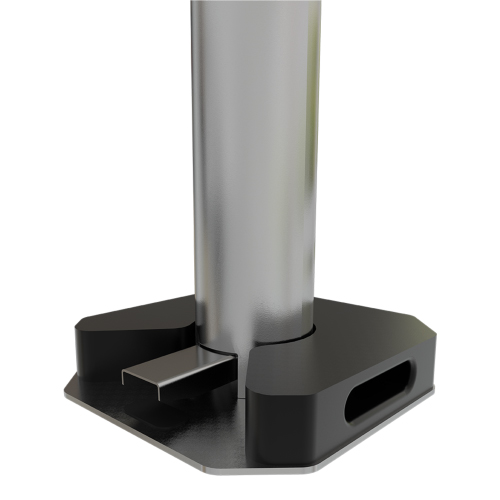 Astreea Weight
Price  $89.00
If bolting into the floor is not an option, this laser cut, steel collar accessory is the solution. Slide this 38 lbs weight over the dispenser's base to keep it secure. Combined with the weight of the stand it creates a total weight of approximately 63 lbs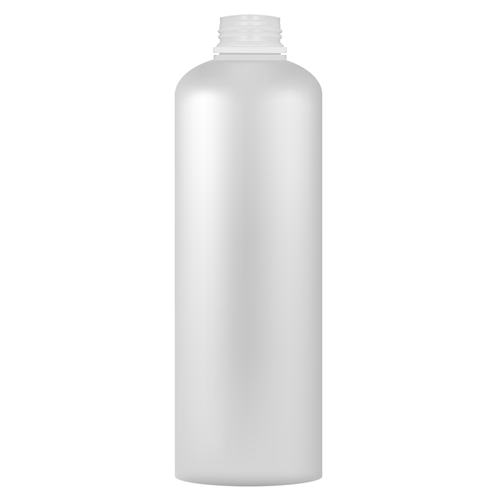 Astreea Bottles
Price:  $10.00
Refilling the Astreea is easy, but it can be even easier with an extra reservoir. Don't worry about pouring sanitizer into the bottle, have an extra on-hand for a simple swap. Keep one filled at all times to switch out whenever necessary.  Available in 1, 2, and 5 liter sizes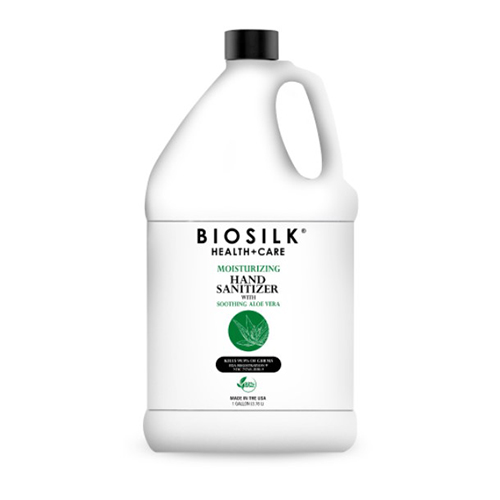 Aloe Gel Sanitizer
Price:  $49.50/gal
This premium Biosilk sanitizer keeps hands soft and moisturized. Made with 92% natural ingredients, such as Aloe, it keeps hands healthy and clean. Kills 99.9% of germs! (77% v/v Ethyl Antimicrobial Alcohol)
Prices do not include shipping.